Whitefish's Organic Food and Grab-&-Go Market
Our mission is to create a vibrant community in Whitefish around nutritious foods and making conscious choices that support regenerative agriculture and local farms.
We want to make nutritious food more accessible to our community, while paying farmers fair prices so that we can grow the local food economy.
We are committed to taking the guesswork out of ingredients lists by sourcing only the very best products for our market and grab-&-go.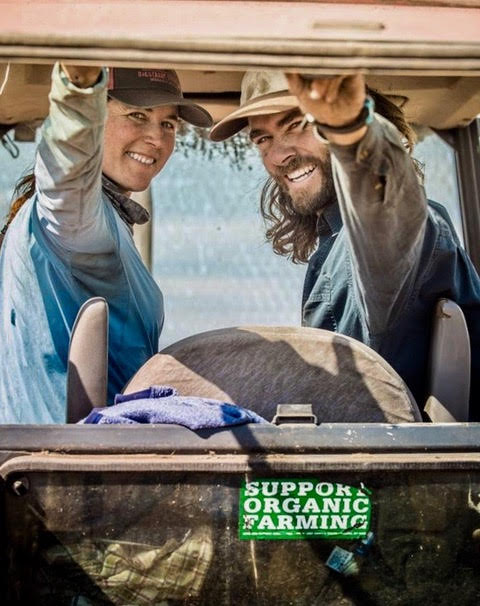 Your food has a story.
We're Flathead Valley's source for local & regional produce.
We're a 100% farmer owned market selling fresh organic produce from farms and producers across the region, includingTwo Bear Farm and Wicked Good Produce. Everything else you'll find in our store is thoughtfully sourced from small businesses using good practices and ingredients. We also offer many bulk and plastic free options in effort to be conscious of our planet.
We look forward to providing Whitefish with all organic and bioregional cuisine for takeout. We offer a rotating daily selection of local and organic breads, salads, soups, wraps, and treats. Fresh soups daily. Take our grab-and-go items on a hike, the river, eat at our counter or back to work. We've got you covered!
Garden salad
Timeless Seeds crispy chickpeas and spices on a bed of kale from Two Bear and The Wicked Good Farms finished with a vegan Caesar.
Colorado Quinoa Bowl
Seasonal bowl of organic quinoa sourced from Colorado tossed with seasonal appropriate delights.
The Lake Invader
Native fish keepers invasive trout tossed with organic mayonnaise, herbs with greens from Two Bear and The Wicked Good Farm. Sandwiched between an organic bun from the Which Haus.
Curried Chickpea Salad Sandwich
Timeless Seeds chickpeas, organic veganaise, Two Bear and The Wicked Good Farm greens.
Turkey Sandwich
Organic sliced turkey breast on locally made organic Wich Haus sourdough bread topped with all of the seasonal fixings with mayo . All organic ofcourse! 
Take and Bake
Vegan Mac and 'Cheese', Veggie Fritter with Tzatziki, and more.
House Soup
Selections rotate daily.
Muffin
Selections rotate but some possibilities may be Jalapeno Corn, Cranberry Cardamom, or Coffee Cake.
Vegan Rice Crispy treat
This ain't your Momma's crispy treat. It's a decadently thick layer of chocolate on top of a house made organic crispy treat.
Peanut Butter Cookie
Gluten Free and so delicious!  
Rye chocolate chip cookies
Salted dark chocolate chip cookies made with local honey and organic Montana rye flour. So GOOD!
Salad Dressing • Cilantro Yogurt Sauce • Hummus